For the convenience of the patients, our Medical Oncology facility in Athens has a full-service retail pharmacy. It is staffed with certified, knowledgeable pharmacists and pharmacy professionals to fill prescriptions and answer any questions.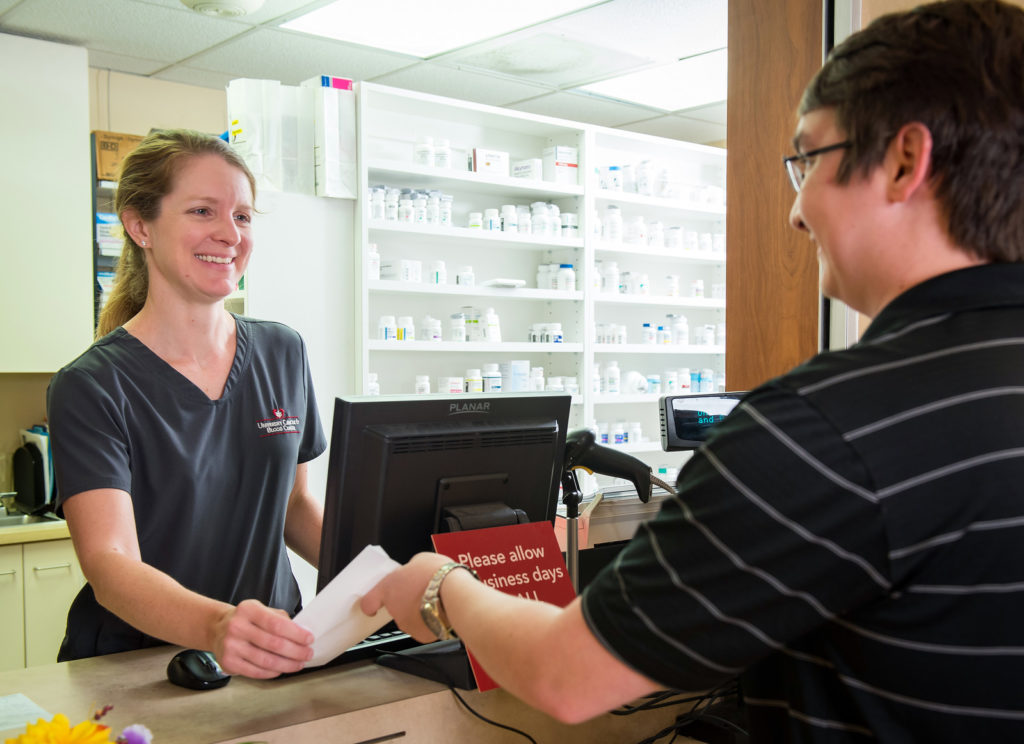 The UCBC Pharmacy accepts most major insurance and will submit a claim to your pharmacy benefits provider. The Pharmacy team can provide beneficial information for patients in regards to the medications prescribed. Our pharmacy also stocks medications that might be difficult to find elsewhere. Patients can have their prescriptions filled while receiving treatment and have it ready to go on their way out the door. For local refills, please click here.
The pharmacy is open Monday through Thursday, 8:30 a.m. – 5:00 p.m. and Friday 8:30 a.m. – 4:30 p.m. and can be contacted at 706-353-4344 or fax: 706-353-4355.